Wheels and Tires :: Status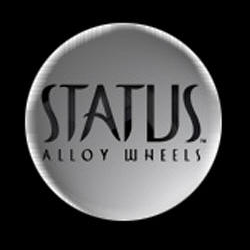 For a well rounded approach to your car, at least in terms of luxury upgrades, Status is as good a name as any other to help you with those changes. As their name implies, they are a well rounded, high quality and aesthetically appealing accessories and parts for your car. Status is well rounded in that they offer both wheels and rims as well as tires for their dealers to sell, of which we are one of Baltimore's few. Status have some of the best wheels and tires that you can find.
Improve Your Car With Our Range Of Status Accessories!
Additionally, as with most high end luxury brands for car accessories and detailing, if you are interested in specific customization we can help you walk through the process of choosing how to optimize the wheels and rims that you are going to be purchasing. Rim Source Motorsports is one of Baltimore's premier auto detailers and can help you obtain the look and feel you want from your car with new custom rims and wheels.