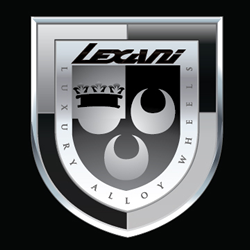 High-end, Aesthetic & Durable Rims By Lexani Are Waiting For You At Rim Source Motorsports!
One of the best product lines we sell are the Lexani forged wheels that we are licensed to deal. These are spectacular rims that have the aesthetic appeal of the other high end makers, but are also lighter and more durable than your factory rims. Forged Lexani rims are costly in comparison to your standard aluminum rim, but their surety in durability more than compensates for the wear and tear they can withstand and the weight they remove from the average car as well. For those who are racers, Lexani wheels are among the most favored because the speed acceleration they allow to reach is much greater than heavier, non-forged wheels and rims.
One of the added benefits of Lexani's wheels and rims is that they can be custom ordered and made per specification for those who truly want the best custom wheels. Rim Source Motorsports is a proud dealer of Lexani and with the inventory we have, we are sure that if you are in the market for new wheels and rims that are going to last and look great doing so, we will have the wheels and rims you need and want.