Rim Source Motorsports, Inc.
4810 Belair Road, Baltimore, MD 21206
Phone: 410-675-4988
Fax: 410-675-5369
Store Hours:
Mon – Sat.
10 AM – 7 PM
Email: rimsrus@yahoo.com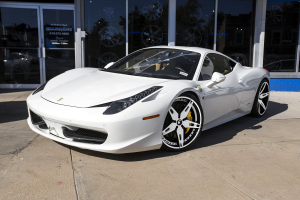 Before you make any purchase for your vehicle, whether it is a sports model from a mid-range manufacturer, a sports car by a European manufacturer or a traditional all American pick-up truck or muscle car, you should do some research into the different products you are interested in.
Get The Best Rims And Wheels For Your Car At Rim Source Motorsports Today!
There are varying degrees of quality by slim margins at the high end of the luxury spectrum for rims and wheels, and we want to ensure that your car has the best product and aesthetic you are looking for. We are your consultants and friends, to help you make the best decision financially and aesthetically for your car. If you want to learn about the different services and products we can help you with, give us a call or e-mail us with any questions you may have and we will be happy to answer them for you.