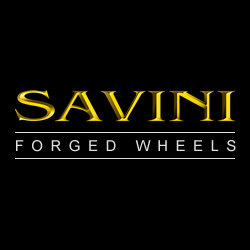 Improve Your Off-roading Experience Today! See Our Savini Wheels!
Savini is one of the best wheel brands in the world for off-roading and with good reason. They have perfected their wheel manufacturing for both city driving and rugged terrain driving in large, full and over-sized capacities. With both cast and forged wheels, they have options to fit all budgets and the quality to ensure that those who use their wheels are never going to have cause for complaint. While the difference between cast and forged wheels may not be noticeable for most people in everyday use, for those rough terrain drivers, there is a huge distinction in the drive over rough terrain when you have cast or forged wheels.
Not only is acceleration a factor, but in off-roading the cast wheel does not have as much protection as the forged wheel and with Savini's custom wheels and rims for off-roading vehicles, there are many benefits to using them. Rim Source Motorsports is one of the few dealers around White Marsh, MD who are licensed to sell Savini wheels and rims, so if you are looking for better off-road quality driving, check out our showroom today.